Here is a tutorial how to support this and other websites or YouTube- and Twitch-Channels by using the Brave Browser.
1. set up Brave
Download Brave and install it!
On Ubuntu the browser is available directly from the software store.
Brave is a browser that improves the security and the access time of websites by blocking ads, trackers and scripts. On mobile devices that results in a cost reducing because of data volume and battery runtime.
Brave provides its own advertising-economy wich, if activated, will pay the user for his attention in the cryptocurrency BAT(Basic Attention Token).
The browser is based up on the chromium engine. That means, it can be used as easily as Google Chrome and also can be equipped with extensions from the Google Chrome web store. After installation the browser presents its features automatically.
There is fundamentally no longer a reason to stay using Google Chrome. Brave serves an adblocker, offers a easy optional access to the ToR network to beware absolute privacy and finally contains the BAT system.
For websites you trust and wich have to perform to 100% you can deactivate the shields on the right of the address line. While surfing the web, by default the shields, wich are responsible for blocking ads and trackers, are activated for every single new website you visit.
2. activate brave rewards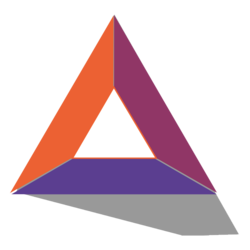 Brave Rewards is automatically activated. During installation a wallet will be created in wich basic attention tokens can be hold to contribute them to websites. Basic attention tokens are ERC20 tokens on the Ethereum Blockchain, wich find use in the ecosystem of brave. By using the brave rewards system, they can be given to websites automatically.
That scion-creating.de or an other website, that you want to support, is included there, can be checked by clicking on the BAT-symbol on the right of the address line while visiting the site. This menu shows if a website is included or excluded for rewards. That works same for Youtube- and Twitch-channels:
This way you can turn off rewards for google or facebook while turn them on for sites and channels you want to support.
Once per month a specific amount of BAT will be taken from you Brave-Wallet to give it to the Creators. This amount results from the attention the browser detects while you use it to browse the web. These payments are anonymous and cannot be seen by anyone else. No data leaves the Browser. The software does these payments completely automatically – no one except the Ethereum Blockchain has to verify them.
Just visit the websites you want to support using brave. Every single site that is included and visited at a minimum amount of time, will be shown in this overview. The more attention Brave detects the higher a website will rank. How this works exactly can be read in the whitepaper of Basic Attention Token.
Unpleasant sites can be excluded from the contributions easily. In tis overview there you also can determine how much BAT to contribute every month.
There is also the possibility to send single contributions, called TIPs, about 1, 5 or 10 BAT to any verified website or to set up a recurring, monthly contribution for a single website.
3. claim basic attention token
To get a few BAT you can claim them from time to time without any costs. You just have to proof that you are human by solving a task. If users can claim BAT depends on the supply of unclaimed tokens. That means that it will become less common to claim new tokens until all tokens are claimed by users.
How many BAT are already in circulation can be seen here:
coinmarketcap.com/de/currencies/basic-attention-token/
During the creation of Basic Attention Token 1,5 billion BAT were created on the Ethereum Blockchain for the ecosystem. One billion was sold to Investors of the Project while the remaining half billion is intended for these free claims. They will flow into the users browser wallets slowly until all tokens are in circulation.
According to the Brave Ads program, instead of the blocked ads there will be displayed braves own ads. The advertisers will pay for that in the BAT currency. 15% of this will go to the user itself wich allowed the ads in his browser. That is an option for the users to get tokens farther for free to support creators. Even after all 1,5 billion BAT are in circulation. At the moment this works during browser-notifications, wich give 70% of revenue to the user itself, who can determine how much notifications to show per hour.
If you want to give more money to creators, of course it is also possible to buy BAT. They can be transferred to the browser wallet. But there is a verification needed to do so. You also may consider how much BAT should flow into the browser and how much you want to keep as investment. So far the tokens cannot be transferred out of the Browser without KYC. They are only determined to support sites and channels.
To trade BAT, Coinbase can easily be used. It is an online service to buy, sell, transfer an hold cryptocurrencies like Bitcoin, Ethereum and also Basic Attention Token. BAT is also tradable on the Binance Exchange.
---
What to do now?
Inform yourself about the project by visiting basicattentiontoken.org and brave.com and reading the whitepaper to understand what is going on and what the project is about. Basic Attention Token and the Brave Browser are standing for a fair compromise between all three parties in the ecosystem of our world wide web: publisher, user and advertiser.
If you are a content creator or publisher, explain to your readers or viewers this possibility to support you. To receive BAT for your website or your channel, create an account at publishers.basicattentiontoken.org and verify your site for payments.
If you want to support creators during this method, show them this possibility, so that they can explain it to their fans.
To show it your friends and contacts, explain it them or share this tutorial in your social media channels: